About Us
Elections are the cornerstone of democracy, but their legitimacy is under attack. Election laws that protect against fraud and corruption are being challenged in court and denigrated in public. Politicians are questioning the legitimacy of the elections they lose. And activists are advocating radical plans to reshape elections for partisan gain. Most Americans know that voting is too important to be politicized, but their wishes and views
are too often being drowned out or ignored.
That's why the Honest Elections Project exists. We are a nonpartisan group devoted to supporting the right of every lawful voter to participate in free and honest elections. Through public engagement, advocacy, and public-interest litigation, the Honest Elections Project will defend the fair, reasonable, common sense measures that voters want in place to protect the integrity of the voting process. Above all, the Honest Elections Project is here to support the voting rights of all Americans—rights which hinge on an electoral system that ensures every lawful ballot is counted, and which guards against fraud.
Preserving the integrity of our democracy should be an issue above politics. That's what American voters want, and the Honest Elections Project is here to make sure they get nothing less.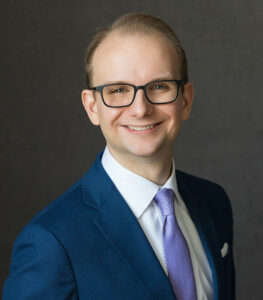 Jason Snead
Executive Director
Jason Snead is the executive director of the Honest Elections Project. Prior to heading the project, Jason spent 10 years at The Heritage Foundation, where he had the honor to work for former Attorney General Ed Meese. During his tenure at Heritage, Jason rose to become a senior policy analyst and a recognized expert on a wide range of subjects. He regularly studied, wrote, and spoke on topics ranging from criminal justice and civil asset
for feiture reform, to technology policy and the regulation of drones in American skies, to preserving the integrity of American elections. Jason also managed the development of the Heritage Election Fraud Database, a unique tool aggregating proven instances of voter fraud from around the nation.
Jason holds a master's degree in public policy from George Mason University's Schar School of Policy and Government, and a bachelor's degree from Bowling Green State University.